Village Walks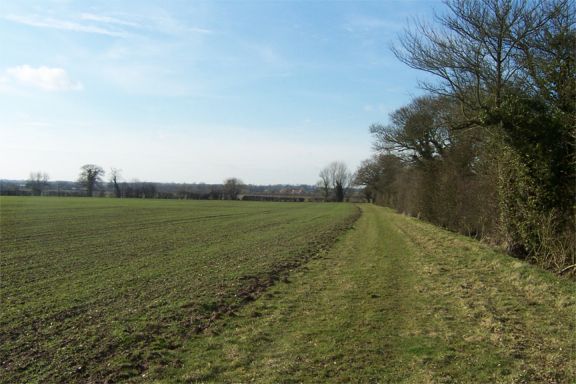 (Please follow the Countryside Code)
Norfolk Health, Heritage and Biodiversity Walks (Norfolk Walks)
Click here for MAP and Details featured in the NCC booklet
Norfolk County Council produced a booklet on "Walks in and around Wymondham", set in natural surroundings and designed to help maintain good health and relaxation. The Spooner Row Walk is featured as Number 11 in the booklet and is a circular 3.5 mile walk.
Walks with Charles & Joy Boldero
Click here for MAP and Details featured in the EDP
Charles and Joy regularly wrote walk articles for the Eastern Daily Press and published a four mile walk for Spooner Row in the EDP. It is a circular walk which includes fine views over the countryside and refers to several local points of interest.
Additional points of interest provided by Charles and Joy Boldero:
"In our article we asked about the Moat which we passed on the walk and we had a reply via the EDP: The moat surrounding Wick Hall - the 76 year old lady who wrote to us said it was not there when she was child, but the children enjoyed playing round the ruins. The country lane that runs to it was called Wick Lane, now we think it is called 'Danah Bunting' Lane, or 'Bunting Lane' on the OS map. It seems Danah Bunting was hanged on a tree there for stealing, when it was, or what she stole, we, nor the lady knew." (26 January 2005).