Spooner Row, Suton & Wattlefield Village Hall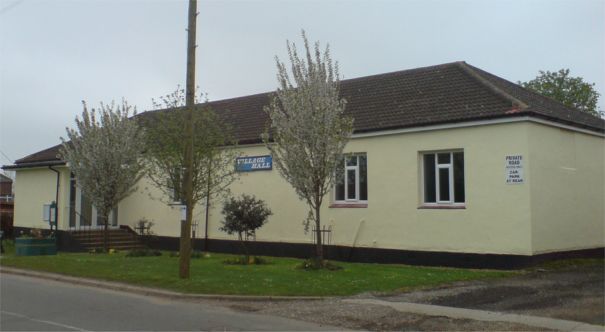 The village hall was originally built as a granary in the18th century. The walls are very thick as they were constructed from clay lump, a traditional Norfolk building material. It was used for various purposes over the years, including a chicken hut workshop, a caravan business and a storage place for ammunitions during WWII. It was converted to a village hall in 1949 and a registered charity.
The native English trees at the front of the village hall were donated by South Norfolk Council's Tree Warden in 2002 to commemorate the Golden Jubilee, these were planted out by village volunteers. The trees have grown up well and are accompanied by some very nice flower beds.
The village hall has recently launched it own website. The new website can be used to make bookings, contact committee members, view forthcoming events, check out regular clubs and activities, plus a lot more.