The Boars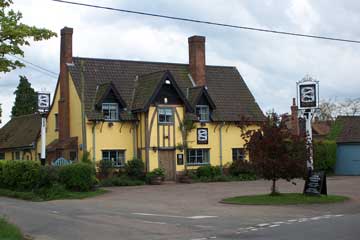 The original thatched building dates from the 17th Century. It had a fire in 1926 and for a while The Boars operated from the Smithy next door until a corrugated metal roof was installed over the pub. Mrs Routh-Clarke of the Wattlefield estate built the current pub alongside the original building in 1928.
The Boars Public House has also been known as The Blue Boar, The Two Boars and more recently the Three Boars.
The Boars now operates as a country home style village pub and restaurant.
The Boars Website: https://www.theboars.co.uk/