Spooner Row, Suton & Wattlefield Community Council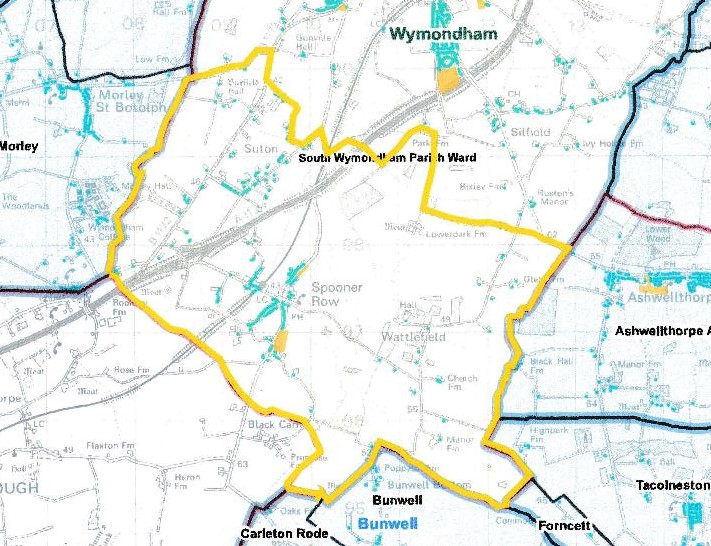 Source: South Norfolk District Council Parish Boundary Consultation
A new parish council was established after the local elections held on 2nd May 2019. It includes the three villages of Spooner Row, Suton and Wattlefield and has a total of seven elected parish councillors.
Previously the three villages were part of Cromwells ward situated within the parish of Wymondham.
The new community parish still has a link with Wymondham as it shares its two local District Councillors as part of South Wymondham.
Spooner Row, Suton & Wattlefield Community Council Website: Site under construction